Kitchen Fitters Portsmouth
We provide kitchen fitting, kitchen refurbishment and kitchen design services in Portsmouth and Hampshire. Call us today for a free quote.
Kitchen Fitters Portsmouth
If you're looking for a kitchen fitter Portsmouth residents can rely on, look no further than Portsmouth Kitchen Fitter. Our employees take pride in serving people living in Portsmouth and Hampshire. With our understanding of what local residents need, we can provide you with a kitchen you'll enjoy for years to come.
As your go-to local kitchen fitter, we can provide you with any kitchen-related services you may require. Our company handles kitchen design, new kitchen fitting, kitchen refurbishment, and much more. Whether you're looking for a classic kitchen or a kitchen space that has a contemporary look, we're ready to get it done!
Thanks to our years of experience, Portsmouth Kitchen Fitter has become a kitchen fitter local residents know and love. Though we have a strong reputation, we don't want to exploit it – instead, we offer our services at an affordable kitchen fitter price.
Contact us today for services such as:
Kitchen design
Kitchen refurbishment
New kitchen fitting
Tiling
Electrical works
Plumbing
If you're ready to change your home's kitchen, simply give us a call on 02394311481 or fill out the contact form for a free, no-obligation quote.
After successful submission, you will be forwarded to our Google My Business Page.
Our Services
At Portsmouth Kitchen Fitter, we strive to offer a full range of kitchen fitting-related services. You shouldn't have to hire multiple companies for each phase of your kitchen renovation or installation – we can take your new kitchen from a concept to a reality. Read on to learn more about the services we provide:
Kitchen Design
We're highly experienced in kitchen design, and we can provide you with a kitchen that will fit its surroundings like a glove. No matter what look you're aiming for, we can provide a design that meets your needs!
Kitchen Refurbishment
Has your kitchen seen better days? Give it a visual refresh while making it more functional than ever with help from the pros at Portsmouth Kitchen Fitter. By the time we're done, your kitchen will look as good as new!
New Kitchen Fitting
You can trust Portsmouth Kitchen Fitter when you need someone to work on your new kitchen. We have years of experience fitting new kitchens, and we'll put our expert skills and knowledge to work on your project.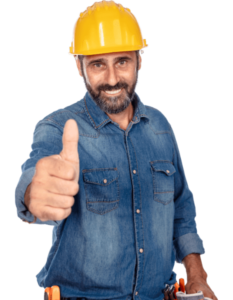 Local Kitchen Fitters
Local, Reliable and Trustworthy
By now, you should have a good idea of Portsmouth Kitchen Fitter's services, qualifications, and reputation. If you've read enough, it's time to make your dream kitchen a reality by reaching out to us.
Ready to take the first step towards transforming your kitchen? If so, we're ready to help you. All you need to do is get in touch – you'll even get a free estimate for our work!
The Benefits Of Choosing Us
There are many local kitchen fitters in and around Portsmouth, but Portsmouth Kitchen Fitter stands apart from the competition. We're Portsmouth and Hampshire's top choice for kitchen fitting – if you work with a less experienced company, you may not get the quality workmanship and attention to detail you deserve. The kitchen is one of the most important rooms in any home, so you need to choose a kitchen fitter that you know is reliable, hard-working, and qualified to get your next kitchen job done. Luckily, Portsmouth Kitchen Fitter is a great choice! Our company brings these benefits to the table:
Great Work At A Great Value
If you're wondering how much does a kitchen fitter cost, don't worry! The services provided by Portsmouth Kitchen Fitter cost surprisingly little, even if you're on a tight budget. Since we live and work in Portsmouth and Hampshire just like you, we make a point of keeping our prices low. We're local kitchen fitters – our clients are also our friends and neighbours. Unlike larger companies that are only in it for the money, we don't want to break the bank.
Knowledgeable Employees
When you're hiring a company to install or remodel a kitchen for you, you want to be sure you're working with people you can trust to do a good job. If you choose an unqualified company that hires inexperienced workers, you could pay the price in the form of shoddy workmanship. Needless to say, that's not a risk you'll want to take anytime soon. By selecting Portsmouth Kitchen Fitter, you won't have to worry about this potential outcome. We only work with the best of the best, so you can rest assured knowing that your kitchen project is in good hands.
Quality Customer Service
Our employees aren't just experienced and hard-working. They also understand the value of customer service, and they'll do whatever needs to be done to make you satisfied. "The customer is always right" might be a cliche these days, but we believe it's also an important principle to keep in mind. When you work with Portsmouth Kitchen Fitter, we'll make sure to keep you informed about the progress of your project. You won't have to deal with rude workers – we genuinely care about making our customers happy!
An Eye For Detail
Kitchen fitting isn't the kind of job you can afford to do halfway. This work doesn't just involve obvious elements like cabinets and countertops – even elements like hinges and wall brackets must be carefully selected to ensure your kitchen will stand the test of time. By choosing Portsmouth Kitchen Fitter, you can ensure that your kitchen will live up to your high standards. Our skilled workers can get your kitchen installed or remodelled while paying attention to even the smallest details.
A Wide Range Of Services
No matter what kitchen-related services you're looking for, Portsmouth Kitchen Fitter is here to help. We can help with every phase of your kitchen project, from initial designs to electrical and plumbing work. Whether you need us to fit an entirely new kitchen or remodel your existing kitchen, we can get the job done quickly and efficiently without sacrificing quality.
Qualified Kitchen Fitters Near Me
When you're getting ready to hire someone to work on your house, one of the most important things to look out for is a company's qualifications. After all, you don't want to open yourself up to trouble if the company you hired hadn't taken care of legal issues ahead of time. Portsmouth Kitchen Fitter is fully licensed and insured for the work we do. By choosing us, you can give yourself one less thing to worry about as you plan your kitchen project!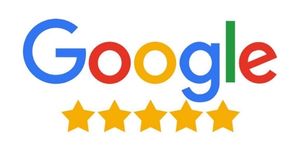 I got Dave to fit my kitchen. I told him the colour that I wanted. He did a fantastic job. He has very discerning tastes. For example: I hadn't chosen the worktop so he chose one for me. To be honest, I was really surprised with the choice he made because it really went with the colour of the kitchen. I couldn't have chased it better myself. The overall job is very professional and very well fitted.
D Warren
Our Kitchen Styles
Like any room in your home, your kitchen's ideal look and feel should reflect your personality. A kitchen that could be someone else's dream kitchen could be a total mismatch for your needs – and vice versa. Because of that, it's important to choose kitchen fitters that are highly versatile when you need kitchen services.
The kitchen that's right for you depends on a variety of factors, including your home's overall look and your personal preferences. Fortunately, the dedicated employees of Portsmouth Kitchen Fitter can deliver whatever you're looking for.
Traditional Kitchens
Traditional kitchens are a warm, welcoming option that's a great fit for older homes and houses designed with the past in mind. These kitchens are characterised by their detailed cabinetry, neutral colours, and an overall sense of warmth.
If you want to bring a sense of old-school charm to your home, a traditional kitchen could be a perfect choice for you. The professionals at Portsmouth Kitchen Fitter can help you create a kitchen that features both a vintage look and modern functionality.
Contemporary Kitchens
On the other hand, you may be looking for a more sleek, cutting-edge vibe from your kitchen. If that's the case, you'll likely want something else – namely, a contemporary kitchen.
Unlike traditional kitchens, contemporary kitchens are marked by their simple cabinets and bold colour choices. When you choose Portsmouth Kitchen Fitter to work on your contemporary kitchen, you'll get a space that's in line with current trends while still being comfortable to spend time in.
Local Kitchen Fitters Near Me
Asking yourself "where can I find a local kitchen fitter near me?" If you live almost anywhere in Portsmouth and Hampshire, Portsmouth Kitchen Fitter can get your kitchen-related work done.
Our service area includes:
Chichester
Fareham
Gosport
Havant
Petersfield
Portsmouth
Waterlooville
Don't worry if you live in Portsmouth or a Hampshire town not listed above – just give us a call. If you're on the hunt for "kitchen fitters near me," we can likely still provide you with the services you need!
We have teamed up with Kitchen Renovation Gatineau, kitchen remodel contractor and Kitchen Renovation Barcelona and an outdoor kitchen contractor to provide information regarding kitchen renovation internationally.
Frequently Asked Questions
Got a question? We're here to help!
Get in Touch
Give us a call today on 02394311481